We were busy bees last weekend, hitting Rudyard's on Thursday to open for Tombs and BFE Rock Club on Friday to play the release party for the new EP by our friends in All Roads to Rome.
November 10, 2016: Rudyard's British Pub with Krvshr, Wolvhammer and Tombs
We had played with Krvshr once previously, but that was the show where I forgot my cymbals in Austin and ended up being super late to the gig, so I hadn't seen them before.
Just some good stick-to-your-ribs no-bullshit doomy sludge metal. They closed the set with a new song that must have been about 8 or 9 minutes long, so that was cool.
Their original bassist Mike was in town and did second vocals. MAX POWER.
Their recent EP is here. Oh wait, I guess that song was 14 minutes long! Time flies.
After a brief interlude while Joe Omelchuck swapped out a compressor that was acting up, we took the stage. This was a fun set- one of our best recent performances. Setlist:
Back Office
Lurching Away
Arms That Flood
A Maiden Nerve
Ruined Oak
Tusk Aurora
Wolvhammer played an interesting hybrid of rock and roll and black metal that I haven't experienced much before.
Melissa even compared their drummer to Houston rock fave John Adams, currently of Far Out. Perhaps this is meant by "black 'n' roll?" Ugh, just forget I said that.
These guys also really enjoyed their fog machine!
A LOT
Uh, guys
GUYS
WELP
Wolvhammer have a couple of excellent records out on one of our favorite labels Profound Lore, but if you're looking for some merch might I recommend this T-shirt with a picture of a gas mask on it!
Hardy hardy har
Omotai had also played with Tombs a few years ago, before I was in the band, and I was excited to see them do some stuff off their recent EP All Empires Fall, which I thought was a little bit of a departure for them in an interesting direction. They did not disappoint!
I was especially impressed with drummer Charlie Schmid. Double kick for days y'all! Go buy a copy of All Empires Fall on an incredibly neat-looking LP right now!
After the show I rode in the back of Sam's car, snoozing, to the practice space while Melissa drunkenly pelted me with earplugs. Her birthday started at midnight and she had a GOOD TIME WOOO! The rest of us got a few precious hours of sleep before work, then showed back up at the space to do it all again.
November 11, 2016- BFE Rock Club with All Roads to Rome and more!
Kaleider were playing when we rolled up.
WHAT U GONNA DO WITH ALL THEM STRINGS, ALL THEM STRINGS ON THAT GUITAR
Pretty solid old-school Rush-esque prog rock. I think I heard that this was Kalieder's second or third show? Not bad at all guys! Especially good work from their drummer.
Kairos Theos, a last-minute replacement for Blood of an Outlaw, were the first band we've played with in a while that had a name harder to understand than ours! They did the audience the courtesy of spelling it out though, and it worked- I got close enough to Google them successfully!
These guys were more of a Scale-the-Summit style tappy kind of prog with strong vocals from all three members.
Their drummer had an awesome-looking kit and was CUDDLY AS FUCK to boot! Look at this guy smiling, how could you not love that.
We played next, loading straight from the sidewalk outside onto the stage. Setlist:
Back Office
Lurching Away
Dead
Maiden Nerve
Ruined Oak
Tusk Aurora
Real talk: Omotai was heavier than the club would have preferred! Since we were the only RAWR band on the bill perhaps it was to be expected. Oh well!
After us were So Soon the Truth, doing that noodly prog-emo thing that the kids are all into these days. And they were pretty good at it!
Finally All Roads to Rome took the stage to show off some jams from their new EP, entitled Synergy.
Satisfyingly polished progressive stuff from these guys, with crisp harmonies, butch breakdowns and palpable energy, with fine performances from everyone on stage.
If you ask me, the unexpected MVP of this band is Deven Corella, who not only covers the keys but also sings a strong harmony and, though you wouldn't think it to look at him, roars like a champ!
Now THAT was a pleasant surprise. Pick up a copy of Synergy from their Bandcamp page. OH LOOK ANOTHER GAS MASK HMMMMMM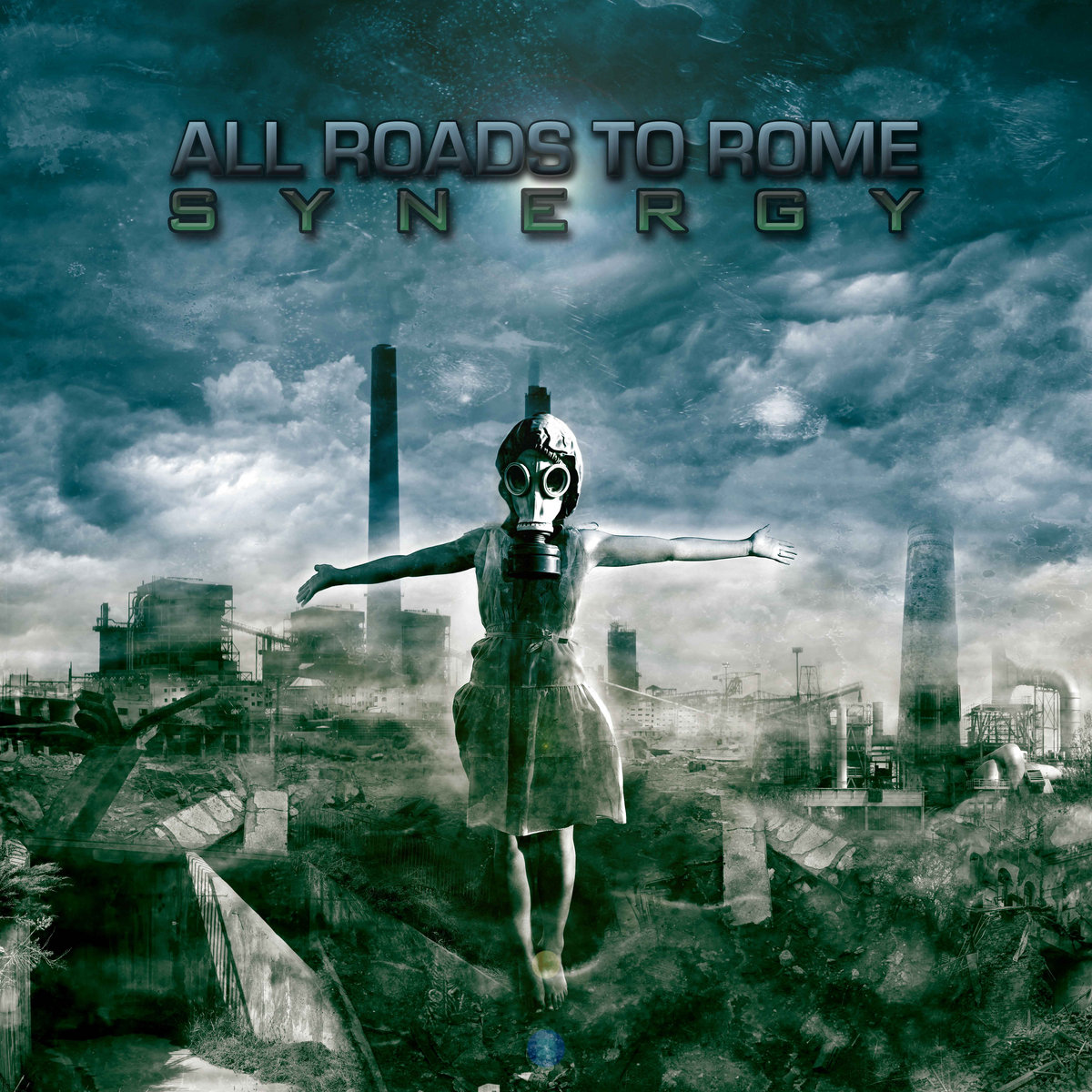 We're very excited about our next show, which is this Saturday, November 19 at the inaugural festival presentation of the First Church of Amplifier Worship, Texas Chapter.
Hey let's see if we can get the cops called on the Satellite again! JUUUUUUUST KIDDIIIIIIIIIIIIING